Capri Holdings Limited is the global fashion luxury group that owns iconic brands Versace, Jimmy Choo, and Michael Kors. They faced a major challenge when bringing all their China-based locations onto Workday.
To support Capri, Preos developed a change management roadmap. It included securing unified sponsorship from Capri's executive team and establishing a change network with the capability to identify local requirements and concerns.
Through this approach, Preos achieved an impressive 97% adoption rate within just one week of going live on Workday in China.
The challenge
Capri had already introduced Human Capital Management for some brands and locations. But they faced a significant challenge when they attempted to migrate all their China-based locations to Workday.
Previously, Capri had faced challenges with meeting localisation requirements in their global implementations. This resulted in resistance from the population that was being integrated into Workday in China.
Furthermore, Capri needed to enhance their global support procedures and tools while incorporating the China locations into the support model without disrupting their current live locations.
How we helped
Preos worked with Capri to understand their challenges, define their objectives, and map out the stakeholders and potential impacts of the project. We identified gaps and leveraged an extended change network to ensure that their unique requirements were fully addressed.
Our coordinated change and communications plan, combined with effective governance, enabled us to support the local HR teams, managers, and employees in adopting Workday seamlessly in China.
We upskilled key stakeholders and developed and delivered training to ensure that users were equipped with the knowledge of what they needed to do in Workday, how to do it, and when to do it.
We also fostered a culture of advocacy to ensure that there were enough vocal and visible champions of Workday.
We collaborated with the global support team to optimise the global support framework and address any issues that arose during the implementation of Workday in China. This enabled us to expand the support framework while identifying opportunities to enhance the support tools and processes.
"We worked with Preos to first help us shape the global HR function and then to get the best out of our investment in Workday globally. They have consistently added real value and we like the way they engender trust in our team and provide the flexibility and pace that we really value in our high-end global fashion business. We also like the way they work with us – it's been a lot of fun as well as hard work on both sides"

– Evonne Delaney, Vice President, Global Total Rewards & Workday, Capri
The result
As a result, Capri achieved a high user adoption rate of 97% in China within just one week of going live. This excellent adoption continued resulting in outstanding data completion rates.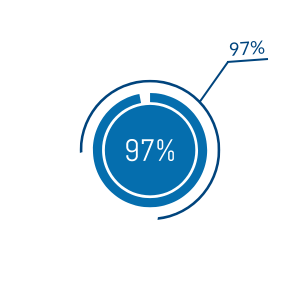 The high adoption rate and impressive data quality had a positive impact on the organisation, as it led to a significant reduction in support queries from payroll.
Additionally, the integration between Workday and payroll systems created significant improvements in the monthly payroll processes
Overall, Capri was able to streamline their HR operations and improve their global support processes and tools while integrating the China locations into the support model, without impacting their current live locations.
At Preos, we build the Workday skills and understanding of your teams to ensure it is adopted and used effectively, helping you get the most out of your investment.
Contact us today to schedule a consultation
Contact preos
Image (c) Shutterstock | DC Studio